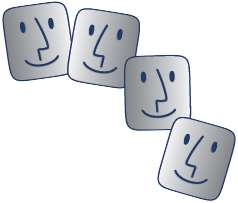 The MacDayLA Evening Party
Any time Mac users get together it's like a party for us, so we'll be topping of every MacDayLA™ with a party.
A perfect networking event, actually — for all sorts of techs and artists to get together!
A party with some amazing music!
We got lucky. At Deb's Macworld Expo party, the MacMingle™, she met the beautiful, talented Javelyn — a Mac-using musician who's also into bringing musicians together the same way we're into bringing Mac users together. So Javelyn has kindly lined up some excellent talent for us to enjoy. (We'd say some of So Cal's best music, but one of our bands is coming all the way from Sacramento just to perform for us!)
Here's the music you're in for if you join us the evening of May 31. You won't want to miss this.
Carla's Cafe will be open at the start of the evening so you can buy dinner or a snack. We'll also have a bartender there all evening, so you can enjoy drinks from our no-host cash bar. (We're open to snack/drink sponsorships.)
Around 6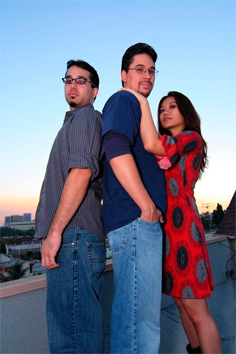 Based in Sacramento, THE ZOO HUMAN PROJECT is a nationally touring acoustic trio - blending rock, neo-folk, and funky world percussion. They were winners of the Las Vegas TV talent series "StarCaster Live!" — and have been featured on Yahoo! Music's radio station, "The Coffeehouse."
You can hear their music at both their web site and at MySpace/thezoohumanproject.
Around 7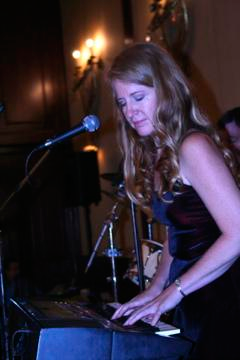 Javelyn's music combines the best of modern pop with sensible lyrics and melodies, keyboard riffs and heart tugging themes rolled into a creamy delivery that delights your ears with a sweet, overall sound. As Javelyn is quite active in the indie music community, you never know who you might find jamming with Javelyn at one of her shows.
Around 8
Fokushima plays modern rock music that makes you dance, think, forget, remember, guffaw and weep simultaneously. With vulnerable yet often humorous lyrics set to colorful melodies over soul-inflected grooves, Fokushima offers a unique sound that is as foreign as it is familiar.
You'll hear:
Kevin Shima (guitar/vocals)
Adam Darlin (drums)
Nick Vandenburg
Mike Rutushin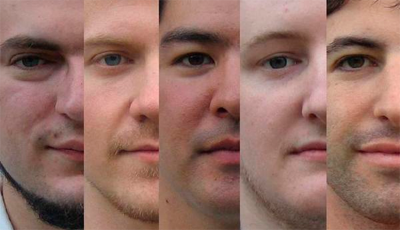 You can hear their music at the Fokushima website or on MySpace/Fokushima.
We extend a big thank you to Javelyn for producing this excellent musical evening.
And many thanks to the musicians, to Vairon Perez (coordinator), Martin Blasick (music point guy), and Cameron Halsey (soundguy).
Oh, and...
You never know when we'll squeeze in a game so if you have an iPod full of music, bring it along and you might just win a prize.


This page was last updated 5/29/08.