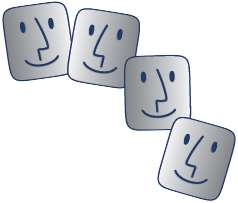 We are still planning the next MacDayLA
So...
We'll have to let you know
  when we have the location all set.
If you know a Mac-using company that has the room to host us and would let up use its facility, please let us know!
If MacDayLA sounds great to you and you'd like to attend it, please email us let us know and ask to be on our mailing list.
Thanks.
Deb
This page was last updated 1/23/09.